Visiting Winnipeg, Canada is beyond exciting. It's only a hop, skip, and jump north of Minneapolis, Minnesota, but visiting there, travelers can experience an urban center of cultural richness. There are numerous natural attractions in this city of over 700,000. Located at the fork of the Red and the Assiniboine Rivers, one can easily tour much of the heart of the city on foot, making it an urban marvel.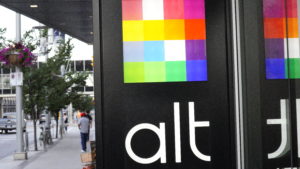 Consider staying at the Alt Hotel for your Winnipeg visit. It's located at 310 Donald Street, in the heart of downtown. The hotel is quite modern with stylish furniture, a comfortable bed, and an above-average bathroom. The Alt has excellent customer service, too. The hotel is within easy walking distance of The Forks, the Winnipeg Art Gallery, and other historic and cultural sites. So, if you are an urban hiker, this hotel is perfect for you.
One site that's a must for you to visit, is The Forks, located at the junction of the Red and Assiniboine Rivers. Here, you will see lush lawns, towering maples and cottonwoods, an amphitheater, walking paths, formal and natural gardens, a children's museum, Union Station, and the world-famous Canadian Museum for Human Rights.
TheForks was the site of early First nation peoples, then, later became a fur trading center. Winnipeg grew as a city when fur traders and retired Hudson Bay Trading Company employees settled in the community.
After area railway lands were abandoned, the CN line and station were reclaimed, access to rivers cleared, and a natural habitat restored. Inside former railroad buildings, are restaurants featuring tasty Greek, Indian, and other ethnic foods. Gift shops and book stores are there, too.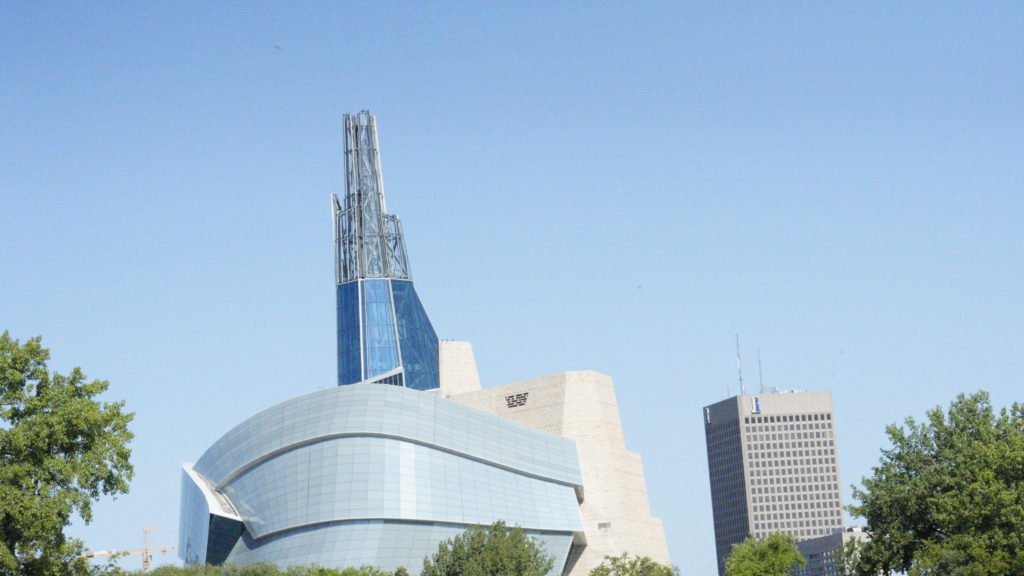 Be sure to allow plenty of time to visit one of the world's most uniquely architectural and cultural structures, the Canadian Museum for Human Rights. Located at The Forks, this building has been designed with interwoven panels that represent dove wings, symbols of peace. Architect Antoine Predock from Albuquerque designed an incomplete tower rising from the center of the structure; this represents the incomplete state of human rights. Visitors can take an elevator to the glass top and see a 360-degree view of Winnipeg from this Tower of Hope.
Inside the museum, visitors climb ascending ramps past interactive displays featuring world leaders who have championed human rights causes, as well as displays featuring tragic human rights catastrophes such as genocide and the Holocaust in addition to Canadian and global human rights stories. The museum is dedicated to the evolution, struggle, and future of human rights across the world. Visitors start their journey below grade in the limestone-lined entrance ramp. Galleries on different levels are linked by dramatic back-lit alabaster walkways. Included in the museum is a Garden of Contemplation with still-water pools punctuated with dramatic black Mongolian basalt–a good place to rest and contemplate. A 2019 exhibit of Nelson Mandela chronicles his quest to end apartheid in South Africa. Video presentations, artifacts, and text vividly exemplify his courageous struggle.
In addition to walking through The Forks, another good way to absorb the rich culture and history of this area is to take a Splash Dash Tour. Located at The Forks harbor, the company offers visitors narrated pontoon boat tours along the Red and Assiniboine Rivers. The tour showcases a sculpture, Mother Earth, which is a tribute to the aboriginal peoples; the Museum of Human Rights; a statue of Louis Riel and the Provincial Legislative building; and the foot bridge linking Winnipeg to St. Boniface.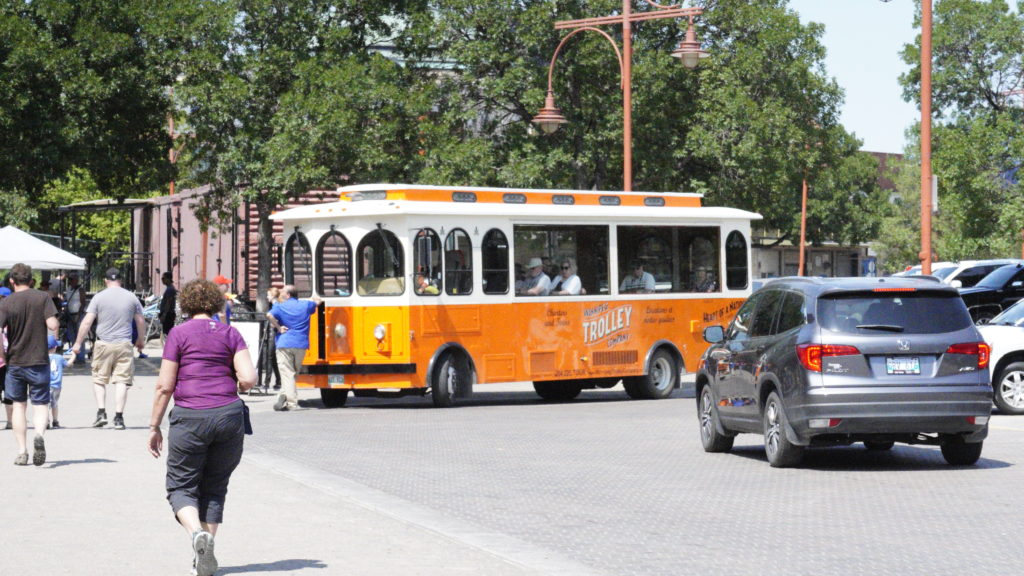 You'll also want to purchase a ticket at the Explore Manitoba travel office in the Forks to take the Winnipeg Trolley City Tour. This 2.5-hour tour provides an excellently narrated tour through St. Boniface, the Exchange District with its striking architecture, Osborne Village, Corydon, Assiniboine Park, and the English Gardens.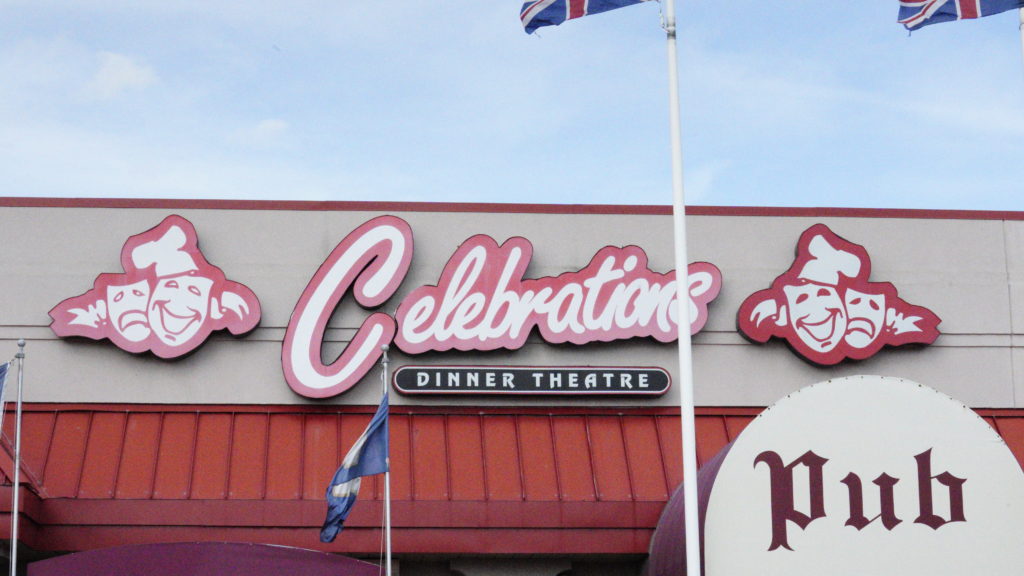 One unique offering in Winnipeg, is the Celebrations Dinner Theater. You'll need a taxi to get there, but it's well worth it. Located at Canad Inn in Fort Garry (1824 Pembina Highway), this special entertainment combines a three-act musical comedy with a twist and a four-course dinner. Directed by Bob Cunningham, the summer 2019 production "Buddy Holly's Happy Days" pairs legendary Buddy Holly with the fictional TV crew from Happy Days. The actors sing and dance on delightful sets as well as interact with the guests throughout the meal. It's fantastic entertainment.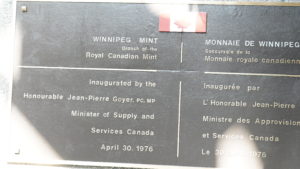 An informational tour of the Royal Canadian Mint is also recommended while you are in Winnipeg. Located at 520 boulevard Lagimodiere, the Mint has pre-scheduled tours that give an excellent overview of the coining process which includes design, die production, blanking, rimming, piercing, plating, edge lettering, coining, pad printing, and packaging. Our guide explained that 15 million coins are minted in this facility daily and the mint contracts with 77 foreign countries.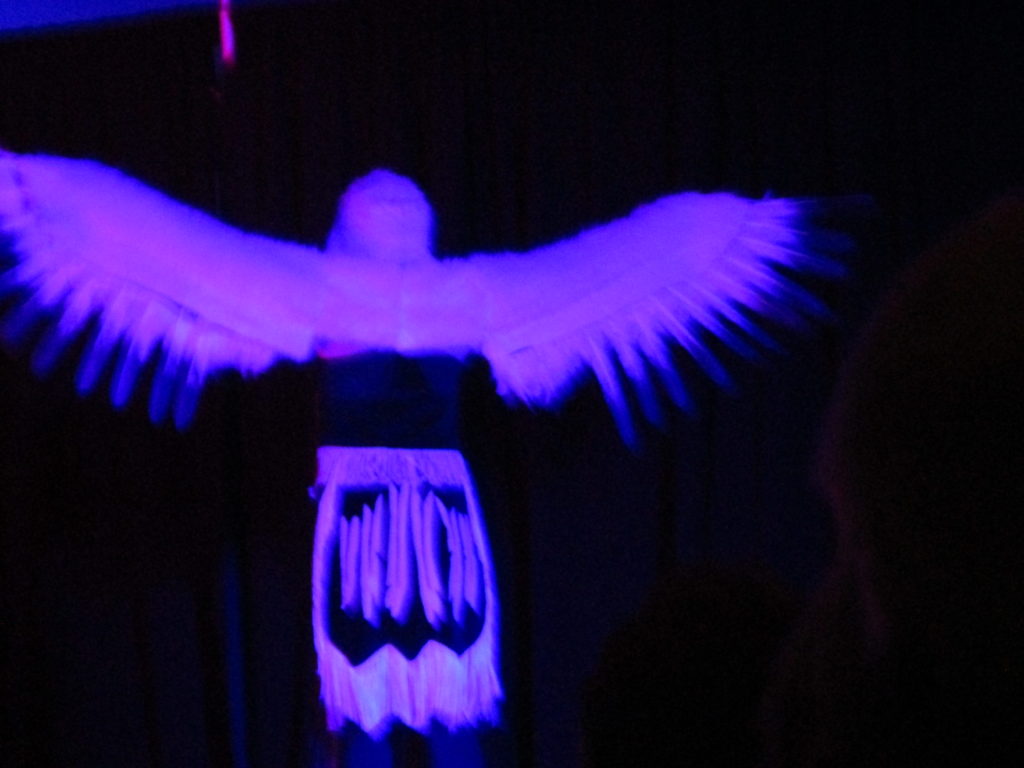 Unique to Winnipeg, is Folklorama, a city-wide celebration promoting cultural understanding. Folklorama began in 1970 with the intent of being a one-time celebration, but has evolved into an annual festival featuring 43 ethno-cultural communities participating at 28 venues around the city. We attended the First Nations Pavilion in the RBC Convention Centre. After eating a delicious fry-bread taco and blueberry dessert, we witnessed a multimedia cultural performance which included top-notch aboriginal dancing, video, and narrative. The dancers and narrative explained the culture of the five linguistic groups of Winnipeg and reminded us we are all brothers and sisters.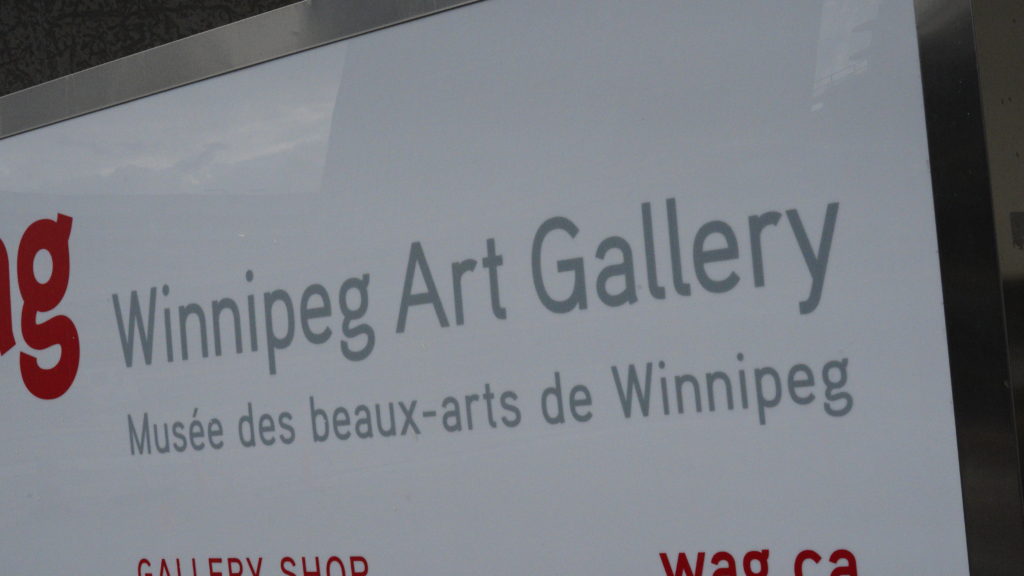 The Winnipeg Art Gallery on Memorial is one of the best galleries we've visited. The gallery boasts a large collection of traditional oils as well as contemporary photographs. A collection showcasing the United States Civil War shows close-ups of Abraham Lincoln and Robert E. Lee in encaustic medium (beeswax mixed with oil). Quality soapstone carvings by Inuit artists are attractively arranged in the gallery, and several are for sale in the gallery's gift shop along with prints by graphic artist Ningeokuluk Teevee. There is an interesting sculpture garden on the top of the building. Currently, construction is underway for an addition to the gallery–it will feature Inuit art.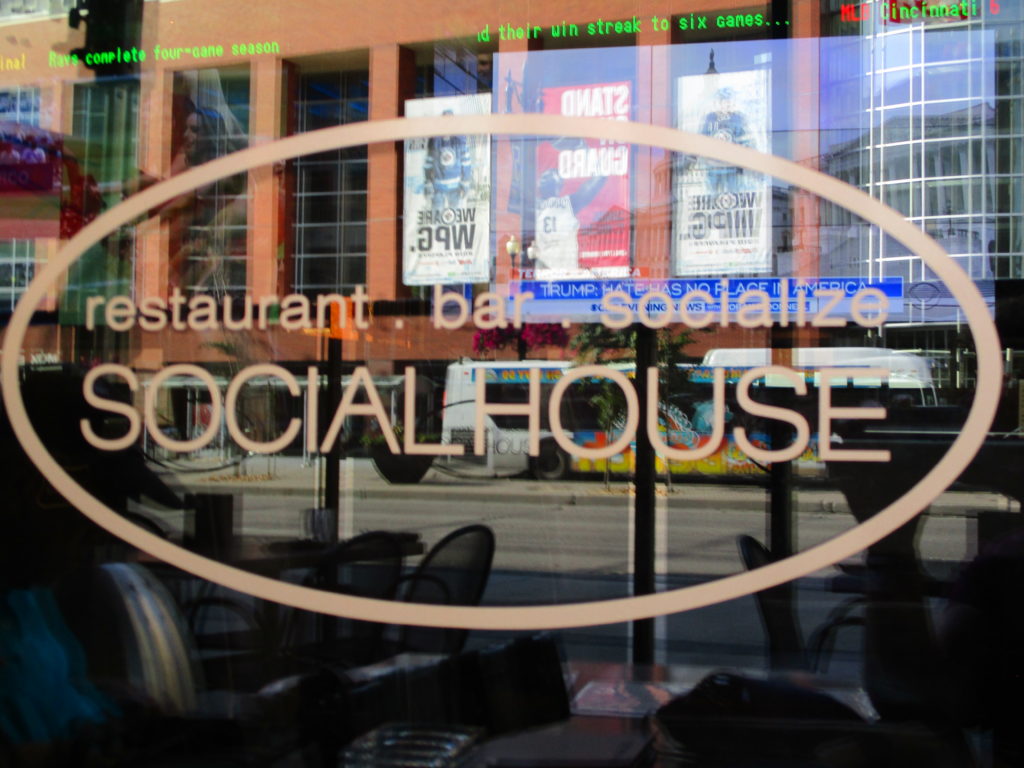 Because Winnipeg is a diverse city, it offers a wide variety of cuisine–all excellent. Our favorite restaurants include Stellas (at the corner of Portage and Memorial) with its homemade soups, salads, and sandwiches; Brown's Social House (311 Portage) which offers top-quality chicken alfredo, quesadilla, and homemade key lime pie (you can't eat just one piece–there's coconut mixed into the graham cracker crust); and the Yellow Dog which features a variety of ethnic offerings including beef stew and curried rice dishes. Of course, you can also sample ethnic foods at the various Forks eateries.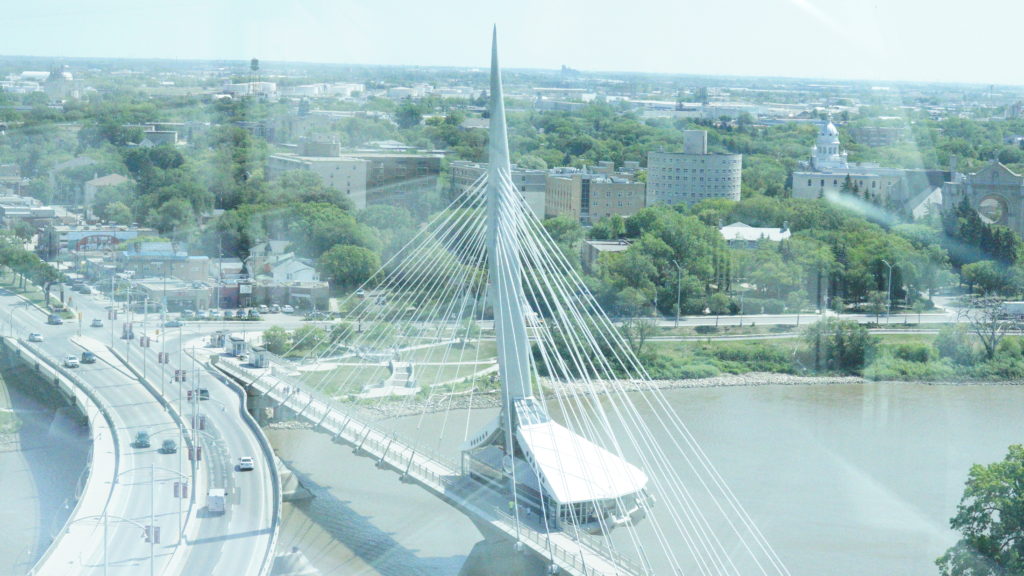 Our five-day visit to Winnipeg was much too short; the city has opera, ballet, symphony, theater, historic tours, numerous galleries and shops waiting for us to explore another time.