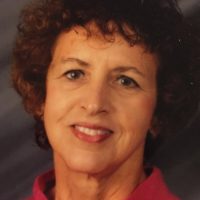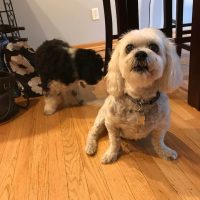 I've always loved words and the power they hold.  As a young child, I penned short stories about imaginary places; these emerged into thoughtful essays as I grew older, and more recently into teen fantasy and adult literary novels.  My high school English teacher once told me that to write a novel, you first need to read avidly, and I will admit, I followed her advice.
Besides enjoying reading, I like writing haiku poetry, riding the bike trails in Des Moines on my blue Cannondale bike, and playing an occasional round or two of golf.  I live in Des Moines with my husband Jerry, and enjoy the city's cultural and recreational opportunities. My little buddy, Chauncy has crossed the Rainbow Bridge, but I wanted to share a photo of his sweet face with you. He'll always be in my heart.
Inspired by the Summer 2020 Black Lives Matter Movement, I recently wrote Good Hearts, a women's upmarket fiction novel set during the summer of 1964.  The book features a trial that changes the systematic racism in a small mythical town in Mississippi where five Freedom Teachers introduce new subjects and freedom activities to black students attending the Linnville Freedom School.  Like the classic novel, To Kill a Mockingbird, Good Hearts reminds us that changes in systematic racism chug forward slowly. 
Subscribe to my newsletter
I'll only email you twice a year!